Sacramento Movers
Looking for the best movers in Sacramento? Look no further than Quality Moving Service. Our name says it all; everything we offer we deliver with the highest quality. There's a reason we have been trusted by the Sacramento area since all the way back in 1996. For truly full-service moving, choose Quality Moving Service.
Here at Quality, we are able to move you no matter the distance. As a moving company that has been working around the Sacramento area since 1996, you can feel confident with Quality for your local move.
As an interstate agent of Wheaton World Wide Moving, we are able to take you across state lines with our long-distance moving. Through Wheaton, we have access to over 250 agents from coast to coast that will help us with your Sacramento long-distance moving. We can even move you internationally!
There are tons of reasons to store your items. Whatever your reason is, you need a storage option that will keep your belongings safe.
Your answer is warehouse storage from Quality Moving Service. Our warehouse storage options are built to keep your items in perfect condition. That's why, with us, you get climate-control, protection from pest and water damage, 24/7 surveillance, and more. This is your option for stress-free storage.
Our packing and unpacking services are built around 2 concepts:
Keeping Your Items Safe
Making Moving Simple
Leaving packing to the professionals is key to avoiding damage. If your belongings aren't packed properly, any movement could leave your valuable and fragile items damaged or broken. You can avoid this by simply allowing our professionally-trained moving crew pack your items with all of the right packing supplies.
We can also make the moving process simple. Both packing and unpacking take time, and a lot of it. For anyone that is tight on time, moving last minute, or just wants to avoid putting too much work into their move, our professional packing and unpacking services are perfect for you.
Get Your Free Moving Quote from Quality Moving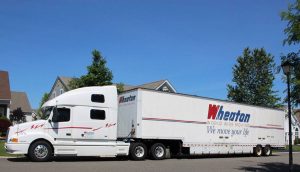 By going with Quality Moving Service, you are trusting a family-owned and operated moving company that is fully licensed (BHGS#: MTR0189753) and fully insured (General Liability and Workman's Comp).
On top of all of these benefits of choosing Quality over other "movers near me" is our great customer service. We value being there to truly help your move. That doesn't just mean sending in our expertly-trained crew to handle the moving itself. It means being there for you when you need answers, picking up the phone right away, and being flexible enough to work around what you need.
The best part? We offer completely free moving quotes. All you have to do is request yours and we will come right to your door to get you your binding quote. Have questions or want to learn more? Give us a call at (800) 380-1633.